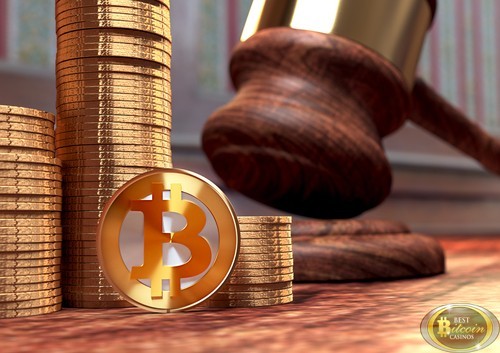 According to Fortune, in September 2016, U.S. District Judge Allison Nathan In New York ruled that bitcoins counted as "funds" under the federal law which prohibits operating an unlicensed business transmitting money.
The Recent Murgio Case
The defendant in the criminal case, Anthony Murgio, asked the judge to dismiss the case against him on those grounds. He was accused of operating an unlicensed bitcoin exchange at coin.mx.
According to the judge's decisions, "bitcoins are funds." They are accepted as payment for goods and services. People can buy them directly from an exchange. Therefore, they function as a means of payment and medium of exchange.
According to Murgio's lawyer, he looks forward to clearing his name at the trial. According to authorities, Gery Shalon actually owns coin.mx. He was charged with fraud and computer hacking, including the illegal entry of J.P. Morgan.
The Trendon Shavers Case
According to Forbes, in a criminal prosecution in 2013, Magistrate Judge Amos Mazzant of the Eastern District of Texas wrote, "It is clear that Bitcoin can be used as money."
In that case, the Securities and Exchange Commission prosecuted Shavers for running a pyramid scheme. Using his "Bitcoin Savings and Trust," he took in bitcoin deposits, promising a 7% return. He paid the initial contributors out of money received from later victims until, as is inevitable in such Ponzi schemes, he could no longer do so.
Shavers, defending himself, argued that he did nothing illegal because bitcoins are not real money. He said bitcoin was a "bauble," and, therefore, all he did was take in and paid out digital "points" with no real-world value. However, the SEC lawyers argued that the investments into Shavers's company were both notes and investment contracts.
The judge noted that that bitcoins can be used to pay for goods and services. In fact, Shavers paid his living expenses with bitcoins he illegally removed from his company.
But Miami Judge Rules Bitcoin Not Money
According to The Guardian, Judge Teresa Mary Pooler dismissed three counts of illegally transmitting and laundering bitcoins against Michel Espinoza. She wrote, "Bitcoin has a long way to go before it's the equivalent of money."
According to one professor, Charles Evans of Barry University, who has extensively studied online virtual currencies, the judge got it right. Thanks to her decisions, residents of Florida could buy and transmit bitcoins with less regulation.
However, an expert on virtual currency regulations was surprised by the ruling. According to Judith Alison Lee, federal regulators were heading in the direction of considering bitcoins as money.
At the Federal Level
FinCEN, the agency within the United States Treasury Department that handles crime is aggressively working to stop illegal activities involving bitcoins. The Internal Revenue Service taxes bitcoins as intangible personal property, not as currency.