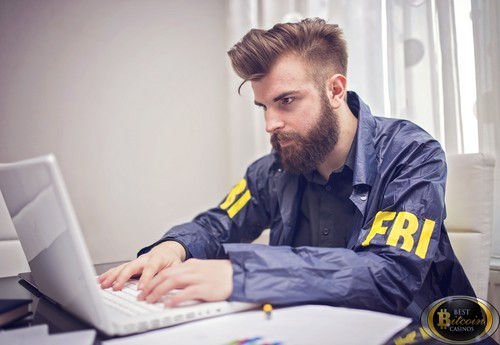 On 14th September 2016, a Massachusetts man (name not disclosed) filed a case with the local police of a theft of $1,300,000 in Bitcoin. The person also included that his stolen bitcoin was tied to the $70 million theft from Bitfinex. After an initial investigation by the Cambridge Police, they have referred the case to the FBI. The Federal Bureau of Investigation has taken this into account and started further investigation.
What actually happened?
According to the report of the person, there was $3,400,000 bitcoin available on his amount. But after the cyber-attack on Bitfinex, the person found only $2,100,000 on his Bitcoin wallet. The rest $1,300,000 was stolen along with other Bitcoin users of Bitfinex during the massive hack. However, the company already compensates the users in IOU tokens but it's not fully recovered the amount.
How much the victim gets back?
According to the recovery policy of Bitfinex, the person who lost $1.3 Million had get back an amount of IOU tokens in return. But his losses are still $720,000 after getting the compensation. The IOUs or BFX tokens are used to compensate the victims for reducing their loss by a significant factor.
The Usability of IOUs token
Users of Bitcoin are still unclear about how to use these IOU coins. Neither the legal status of the coin nor the explanation of the coin is fully cleared. Bitcoin users are still puzzled and unclear after they get an announcement from Bitfinex. On their statement about the IOU tokens, Bitfinex stated that the BFX tokens of the company will remain outstanding unless repaid fully by Bitfinex. It can also be exchanged in forms of shares of iFinex Inc. They also explained that they will notify later with a different announcement on what are the specific conditions that will apply to the exchange.
How will this affect the Bitcoin Market?
After this incident, the market value of the Bitcoin falls down to approximately 20%. It has dropped to $541 from $602.78 per Bitcoin. But the price of the digital currency has successfully recovered since then.
What measures are taken?
After the hacking of $72 Millions of Bitcoin of their customers, they company announced a reward of $3.5 Million who can give information which leads to recovery of the hacked bitcoins.
What is the current status of the FBI case
Cambridge Police has referred the complaint of the Bitcoin user to FBI for investigation. FBI has taken charge of inquiry of the case from Cambridge Police and they are working on it. No further information is disclosed about the progress of the case. To help in the investigation process, Bitfinex has confirmed that one of their representatives is jointly working with FBI to investigate the hack. It is critical to have a happy ending of the case; otherwise, BitFinex will lose trust towards their client.