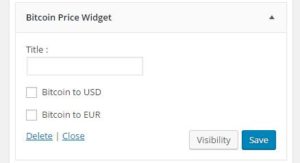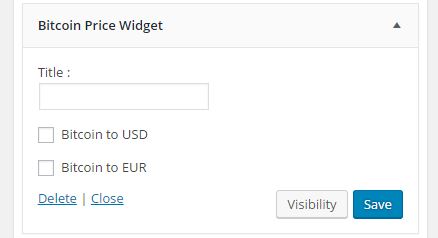 Are you using WordPress for your website?
Download our free bitcoin price widget plugin and easily embed the bitcoin price to USD or EUR to your sidebar or anywhere in your website.
How to get it to work?: After plugin installation visit your widgets page and add our Bitcoin price widget anywhere in the widgets area for it to display.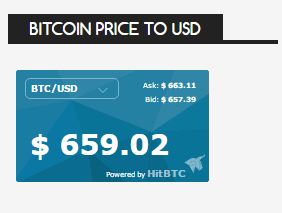 This is an example of how it should look on your website, you can modify style.css for custom styling.
If you have any issues or problems using our plugin please contact us and we will get back to you in no-time.