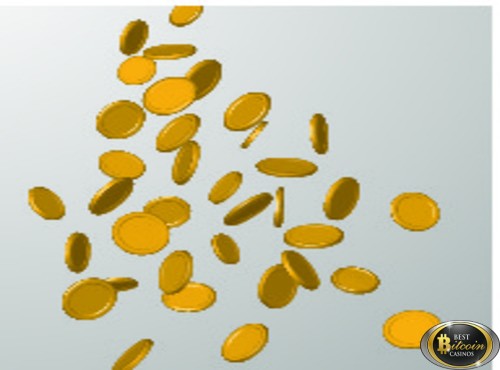 The year 2017 started off on a positive note for Bitcoin, the digital currency that has experienced greater acceptance around the world, particularly with regard to online gambling. There was a time when Bitcoin was unfairly associated with questionable transactions on the Dark Web; thankfully, that no longer seems to be the case.
In late 2016, two European jurisdictions known for their interest in online gambling regulation and oversight announced that they were closely looking at the use of digital currencies by internet casinos and sportsbooks. The first jurisdiction to consider giving Bitcoin a green light was the Isle of Man, a tax-friendly sovereign territory known for its large registry of licensed internet gambling providers. The second jurisdiction was the United Kingdom, home to the largest and most active bookmakers in the world.
The decisions by the United Kingdom and the Isle of Man to start a framework for legitimizing digital currencies for online gaming are part of a trend that will see greater recognition of Bitcoin by internet casinos in 2017. Here are some other promising developments for the New Year:
The Blockchain Advantage
The technology that powers Bitcoin has been largely misunderstood with regard to transparency and anonymity. Internet gambling regulators used to think that they could not trace bitcoins as they flowed in and out of online casinos; this is an incorrect assumption.
Transactions settled in bitcoins are permanently registered and verified on the blockchain, an online registry of all Bitcoin payments, purchases, transfers, and exchanges. By modern transaction standards, the blockchain is the most transparent financial ledger in the world since it allows anyone with an internet-connected device and a modern browser to trace the whereabouts of bitcoins and their transaction history at anytime.
Here's an example of a real blockchain transaction conducted on January 3, 2017 at 19:27:16 GMT:
Transaction:
* 799b2407ce50c587f520874164ddf7b2fcaa4305cee91cab838db1200e2dc4a1
* Reward From Block 446480
* 12.5 BTC
* From Bitcoin address 1KFHE7w8BhaENAswwryaoccDb6qcT6DbYY
With just a few blockchain queries, anyone can determine that this transaction was from F2Pool a Bitcoin mining outfit based in China. Given the Bitcoin exchange rate on the aforementioned day, the transaction was valued at $12,737.
When bitcoins are deposited and paid out to online casino players, these transactions will be permanently recorded on the blockchain for the world to see.
Identifying Casino Players
Once transactions make it into the blockchain, they stay there forever and can continue to be tracked. The problem that regulators and security officials face is that these transactions may carry an element of plausible deniability, which means that they cannot be easily traced to someone in particular.
Some online gambling regulators are concerned that they would not be able to apply anti-money laundering rules to casinos that accept bitcoins because players may use electronic wallets that do not really belong to them. Nonetheless, the United Kingdom Gambling Commission and the Gambling Supervision Commission in the Isle of Man want to work with online gambling providers who will agree to develop a system for identifying Bitcoin players.
Bitcoin Casinos in 2017
The sudden increase in Bitcoin value in late 2016 is being attributed to the rising influx of online casinos that accept digital currencies. Players are being attracted top these internet gaming venues because they happen to be the most innovative.
One example of Bitcoin innovation can be found at Dragons.tl, a neat website that combines MMORPG elements with casino action. At this online gambling venue, players can buy virtual drinks that are a like a mini lottery game; essentially, once the player's avatar finishes a drink, he or she will either find Bitcoin fractions at the bottom of the glass or a message that announces a free drink.