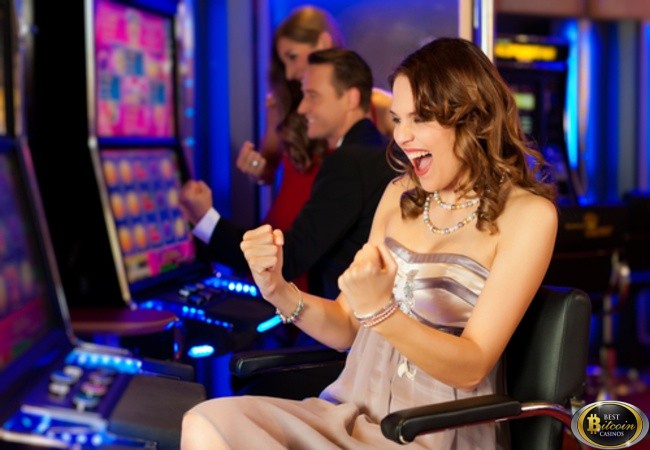 Guns N Roses is a virtual Paradise City of online slots action, brimming over with bright lights, big sounds, and lucrative payoffs.
Cheers and praise for Guns N Roses
Guns N Roses is of course named after the legendary band we all remember for such hits as Paradise City and Welcome to the Jungle. Who would have thought the band's career would be such a fantastic background for a slot machine? For one, the creators thought so, and they carried through their vision to perfection. Thanks to their hard work, Axl and Slash are more than immortal rock Gods. They provide the soundtrack for one of the world's most exciting slots.
NetEnt and EGR Operators Game of the year
These top awards in the industry go out at the end of each year, and this year it was Guns N Roses that took the top spot as Game of the Year. This is one of the most prestigious honors in the online casino industry, so Guns N Roses definitely deserves the award. There's something uniquely special about this slot. But what is it?
Reasons for Game of the Year award
Great slots begin with great sounds and action. Nothing could be quite as appealing to some people as the sound of Slash's guitar rattling out another hit guitar riff. The sounds are just the beginning, though. You're going to love the old Guns N Roses artwork that finds its home on the reels. Sweet Child o' Mine is one of the game's most popular tracks and it plays while you're spinning reels. Fans of the legendary band will of course also have to love slots action. The sights and sounds mean nothing unless you love a good round of slots. If you love both, this is the near perfect casino game.
The wagering controls on the game are near perfect, too. You have a lot of ability to adjust the paylines in this slot and control exactly how much you want to put on the line for every spin. This gives the game more of a slots flavor and not just a gimmick. For great sounds, great action, and massive control over play, this game not only gets a lot of praise from even non-Guns N Roses fans, but it has won top awards in the industry for its accomplishments.
Keep playing on
Guns N Roses fans will inevitably love this slots game even if they're not all that much on the controls. Slots fans will appreciate the depth of control they have over wagering, and if you're a fan of Guns N Roses AND slots, you're in for a virtual heaven of a playing field. The game caught the attention of many awards ceremonies this year and has won praise both critical and from actual slots players. This is a rare combination for any game, so it's obvious it is something special.
Real money casinos
Real money casinos continue to carry the Guns N Roses slot machine, so not only can you have "fun" playing it, but you can have fun wagering real dollars on it. This is a grown up machine all the way and for those who enjoy great rock n roll, terrific graphics, and an enormous amount of depth to their wagering control. While it's possible for people to casually enjoy a game of Guns N Roses slots, it's best suited to those who are dead serious about their online gaming.