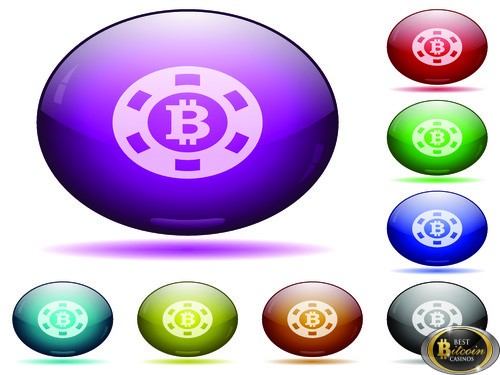 One of the latest developments in the casino gaming world is the use of Bitcoins and other types of cryptocurencies. Unlike other traditional currencies, the manner in which cryptocurrencies are being used in the gambling industry provide a plethora of benefits. What's unique about Bitcoins, for instance, is the fact that it's neither monitored nor supervised by any authority or regulatory body such as a financial institution or government of a particular country. To understand how Bitcoin casinos operate, it is vital to be familiar with how Bitcoin itself works.
What are Bitcoins?
Put simply, Bitcoins are digital currencies that are generated by Bitcoin miner—someone using an application to produce or mine Bitcoins. Like other formal currencies, the creation of Bitcoins is meticulously monitored to avoid overproduction which could inflate or devalue their prices.
Bitcoins are stored in digital wallets which are software similar to online banking platforms where you can manage your transactions via your mobile device or PC. Whenever you transact, an electronic signature is added and the transaction is verified by a miner and anonymously stored in the network in a secured block. The block is uniquely encrypted to avoid repetitive transactions and potential frauds. Bitcoins can be exchanged for dollars or can be transferred peer to peer to other parties' digital wallets.
Bitcoin casinos
Bitcoin casinos either offer Bitcoins as legitimate currency alongside other common currencies (Euros, U.S Dollars, and Japanese Yen etc) or use Bitcoins only on their cashier platforms. In the latter case, funds that are transferred to your account (as a player) are in Bitcoins and you are expected to withdraw your rewards the same way. Most Bitcoin-only casinos employ their own online gaming software and often earn their clients' trust by exposing them to how the software's algorithm works or via peer to peer references. Bitcoin-only casinos are more popular than their counterparts that accept Bitcoins among other common currencies.
Before you can play any game in a Bitcoin casino, you are required to transfer your Bitcoin funds from your digital wallet into the account that the Bitcoin casino in question has created. You can then join the game after the transaction is verified by the casino. You are free to deposit or transfer as much Bitcoins as you deem fit.
Withdrawing your rewards is also seamless. You can easily do it from the same Bitcoin casino account that you used while making deposits. There are just certain verification steps that you have to accomplish to ensure that the process is verified but it's usually fast—less 5 minutes—and 100 percent anonymous.
Similar to other conventional casinos, Bitcoin casinos have an unprecedented number of games to choose from—from regular and jackpot slots, roulette, blackjack to dozen poker variations played globally. There are also a plethora of table games including more obscure options such as baccarat and keno. There are also online Bitcoin casinos that offer live games for roulette, poker, and blackjack with live dealers and an opportunity to not only interact but also compete with other gamers globally.
Conclusion
Bitcoin is gradually changing the online gambling world. If you are a gambling enthusiast, therefore, it's high time you got your own digital wallet and try the numerous Bitcoin casinos while enjoying the many benefits. To ensure that your gaming experience is smooth, it pays to go through the set guidelines for every Bitcoin casino that you are going to create an account with. There are certain Bitcoin casinos that don't accept U.S players and it's pertinent to be aware of such and any other relevant restrictive regulations.